Origin: The Netherlands
Availability: 12 months a year
Weight: depending on the season (150 - 250 gram, excluding rootball)
Certificates: Global GAP, Global GRASP, PlanetProof and QS available

Year round available, sustainably grown, high quality Dutch lettuce with extra-long shelf live. Available with or without rootball.
Cultivated products:

- Batavia (Salanova) green
- Batavia (Salanova) red
- Salatrio (Salanova)
- Butterhead (Salanova)
- Lollo Rossa
- Lollo Biondo
Convenience
Salanova lettuces have a larger number of leaves compared to traditional lettuce. This gives the head more volume and nice full appearance. After the root ball is removed, the leaves fall apart into the salad bowl for immediate use. This is what is called the one-cut-ready principle.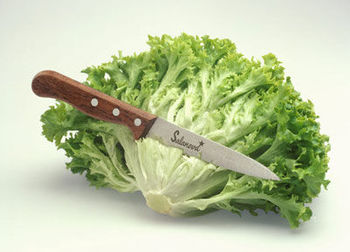 Salatrio fresh mixed lettuce
Salatrio is a mixed lettuce in one head. It consists of Lollo Rossa, Lollo Bionda and Oak Leaf lettuce. With its three intense and fresh colours, Salatrio is a true eye-catcher on the retail shelf. And because of the living lettuce concept with root ball the product has an outstanding shelf live too. Consumers appreciate this product for its long-lasting freshness, the possibility to pick the lettuce in portions and the convenience provided by the one-cut-ready concept. This gives the consumer a fresh mixed lettuce in one cut.




Award winning
In 2013 the concept received the Fruit Logistica Innovation Award. The combination of city farming (Vertical Farming) in LED nursery rooms and the hydroponic greenhouse complex (with water channels) is still quite unique in Europe.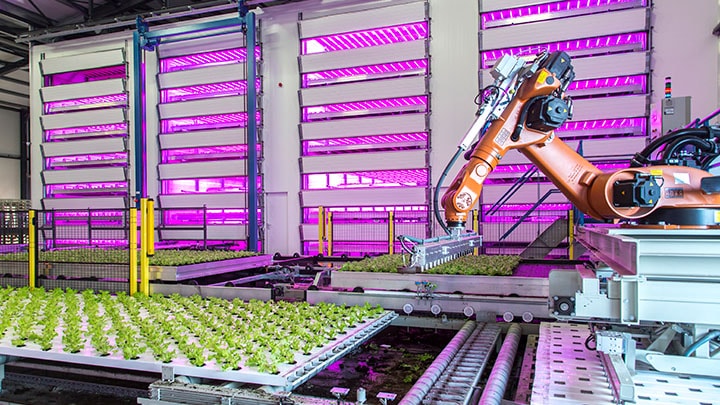 Sustainable concept
The fully automated cultivation includes the use of hot and cold water sources (from 120 meters depth) to heat and cool the greenhouses. In addition to this, the use of LED rooms means a substantial reduction in the acreage required for seed germination (cultivation in 8 layers) and is a key aspect of the total process. Water is recycled during the production process and water consumption in the LED rooms is very low. Thanks to the clean indoor cultivation the use of crop protection could be minimized to a very low level. The root ball lettuce itself minimizes food waste thanks to its long shelf and home life. And consumers can pick the lettuce they need anytime and store the rest of the head for later use.

More info? Feel free to contact us!